The #1 Pet Odor and Stain Removal in West University, TX with over 2400 Local 5-Star Reviews!
---
Take Care Of Your Home So Your Home Takes Care Of Your Family
Let's Get Your Carpets Clean
Affordable Pet Odor and Stain Removal in West University, TX
On your journey to a healthier home, UpFront Home Services will ensure your carpets are rid of pet stains and odors. 
Our team of trained and certified professionals operates a fleet of modern cleaning trucks, using state-of-the-art steam cleaning systems to ensure your carpets are cleaned the right way – every single time. As a result, your carpet will have a longer life, be more vibrant, smell fresher, and improve the quality of air in your home.
At UpFront Home Services we offer a wide array of Pet Odor and Stain Treatment options. Most mild pet odors can be cleaned with just our standard cleaning agents. As the odors get more severe the treatment process changes. We use a Urine Detection light like the one shown above to locate the Urine and directly treat it.
Let us help clean the odors and stains from  your home so you can enjoy a home that feels and smells like new … and is healthier for you and your family!
Short on Time? Request A Free Quote!
Our Pet Stain & Odor Removal Process For West University
Click the phases below to see how UpFront Home Services removes pet stains and odors – giving you a healthier like new home!
Phase 1 Pet Treatment
For Mild to Moderate Pet Urine and Odor Problems. The Pet Treatment is added into our pre spray and we treat the entire carpeted area with it. This is a really cost effective way to solve most urine odor issues.
Phase 2 Pet Treatment
For Moderate to Severe Pet Urine and Odor Problems. We will apply our Instant Odor Removal Treatment that treats the inorganic components of urine (the ammonia). This is then followed by our Odor and Stain Treatment that focuses on the organic components of urine (the bacteria). If any yellowing remains a special urine stain treatment is applied and allowed to dwell and react.
Phase 3 Pet Treatment
This is for the worst of the worst pet problems where the urine has totally saturated the  padding. It involves Application of our Phase 1 and Phase 2 Pet Treatments for cleaning as well  as removal and replacement of the carpet padding below. This is the absolute deepest level of  pet treatment available. Very rarely does a Phase 3 Pet Treatment need to be accomplished but  it is available if needed.
5-Star Rated Pet Stain & Odor Removal in West University, TX
Don't just take our word for it. Check out our reviews and see what our clients have to say about our pet stain and odor removal in West University, TX and the surrounding areas.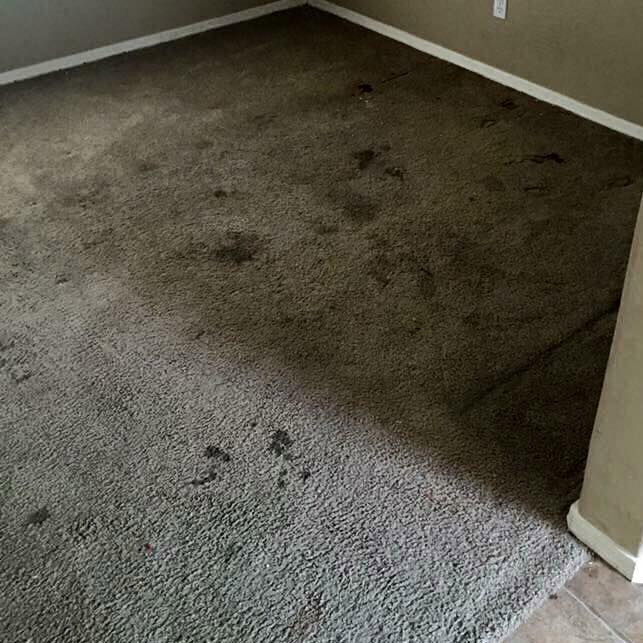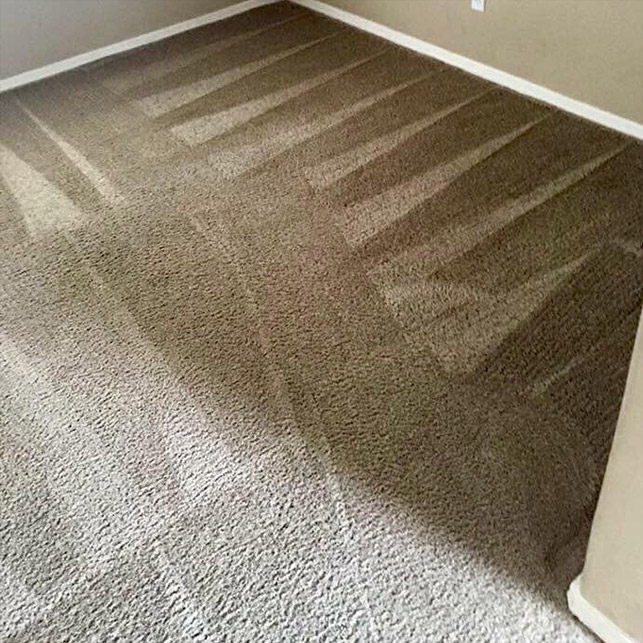 Professional Pet Odor and Stain Removal in West University
An Unhealthy Home That Is Invisible To You
We at Upfront Home Services understand the importance of clean carpets, not only for keeping up property values but also for keeping a comfortable living environment. In our experience, our customers are more comfortable when their carpets are completely free of stains and odors. Upfront Home Services offers carpet cleaning services with this advantage. Living and working in a clean environment can result in greater happiness, productivity, and satisfaction for our customers. Get your entire home revitalized with Upfront Home Services by calling or booking online today!
Our Pet Odor and Stain Removal Service Promise in West University:
If you are not absolutely thrilled with any of our services, we will return at no charge to make you happy. Simple as that. Please notify us of any issues within 24 hours of your cleaning and we will work hard to correct them.
We will wear a mask when servicing your home

We are disinfecting our tools, hoses, and equipment in between every service appointment

We are offering no-contact service

We are exercising social distancing and adhering to CDC best practices regarding sick employees
Pet Odor & Stain Removal Services Near You
We are proud to provide carpet cleaning in West University, TX, and the surrounding region. View our service areas to see how we can meet your service needs wherever you are!
Pet Odor and Stain Removal Service and More in West University, TX